SENIOR TRIAL ATTORNEY ATTORNEY STEVE ZALOUDEK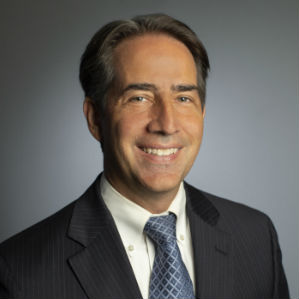 SENIOR TRIAL ATTORNEY
Steve Zaloudek is a Senior Trial Attorney at MANEY | GORDON Trial Lawyers. Steve focuses his practice in Medical Malpractice, Personal Injury and Wrongful Death. Steve has been admitted to practice law in Florida, New York and Georgia and has logged more than 25 years of trial experience in these states, obtaining several noteworthy judgments and settlements for his clients. In 2011 Steve garnered one of the top published verdicts in the state of New York. In 2012 he repeated that feat with a second top verdict.
As a result of his experience having worked both as a Plaintiff lawyer representing individuals injured as a result of negligence, and previously as a Defense attorney representing insurance companies, big corporations and hospitals, Steve brings a balanced perspective and understanding to every case. Steve believes strongly in the importance of relationships with his clients and is committed to fostering relationships within the legal and medical community. These efforts enable Steve to continue to effectively achieve top value recoveries on behalf of our injured clients.
BACKGROUND
Mr. Zaloudek began his legal career in his home town of Atlanta by working as a law clerk for the Honorable Melodie Clayton. During his clerkship, he developed a passion for trial work as a result of observing a large number of trials. He then went to work at a large law firm representing insurance companies against claims of negligence. During this time, he gained valuable trial experience working alongside some of the top trial attorneys in Atlanta. He then moved with his family to New York City where he practiced for 14 years. While in New York, Steve began his own practice representing victims of negligence against big insurance companies, hospitals and the city of New York. After much success, Steve was recruited by one of New York's most prestigious law firms as the Lead Senior Trial Attorney where he continued his pursuit of justice on behalf of those injured. As Lead Senior Trial Attorney, Steve maintained primary responsibility for each and every trial conducted by the firm.
Steve re-located to Tampa with his wife and three daughters in 2018 where the family is actively involved in the Hillsborough County community.
HONORS AND AWARDS
Recognized by the New York Law Journal for receiving top verdicts in New York for two years running in 2011 and 2012.
Contributing author for the "Attorney Professionalism Forum" of the New York Law Journal.
Recognized by Best Lawyers for 2024.