Auto Accidents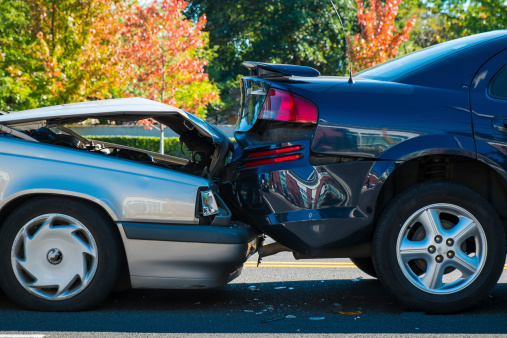 An auto accident can not only be painful, but stressful as well. Most people do not know what to do after the crash and have questions. Who pays for the vehicle to be repaired? What is Bodily Injury Insurance? What is Uninsured Motorist Coverage? What is No-Fault (PIP) Insurance? How am I going to pay for my medical bills? I am missing time from work and losing income…who pays for that? Am I entitled to compensation for pain and suffering? The attorneys at MANEY | GORDON Trial Lawyers provide victims and their families with legal guidance and representation to aggressively obtain the best possible results in cases–whether that is negotiating substantial settlements or conducting state and federal trials.
If you have been injured and are seeking legal representation for an auto accident or personal injury, do not hesitate!

An experienced trial lawyer's help can protect your rights to compensation. We have a proven track record of success in providing legal representation in auto accidents, wrongful deaths, and personal injury cases.
We assist those injured in all types of motor vehicle accidents, including:
Car Accidents
Truck Accidents
Motorcycle Accidents
Distracted Driver Accidents
Bicycle and Pedestrian Accidents
Contact MANEY | GORDON Trial Lawyers Today to speak to a car accident lawyer or a truck accident lawyer for a Free Personal Injury Case Evaluation.Free Case Evaluation