WELCOME TO MANEY | GORDON Trial Lawyers
Medical Malpractice, Wrongful Death, Car Accidents & Personal Injury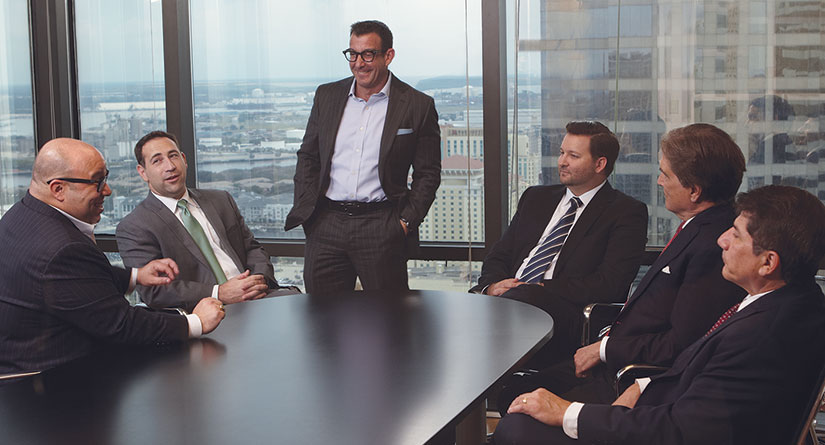 When you choose an attorney to fight your case, remember one important rule:
Experience and resources are the most valuable assets in the courtroom.
The firm of MANEY | GORDON Trial Lawyers has been representing plaintiffs in the courtroom for more than 40 years. With 18 attorneys in 5 offices spanning 3 states and with millions of dollars in verdicts and settlements for our clients, the proof is in the numbers.
We believe that maintaining fidelity to professional ethics and integrity as officers of the court is essential and that true advocacy on behalf of our clients can require the courage to serve through difficulty. We represent individuals who have been injured and families whose relatives have been killed, as a result of medical malpractice, automobile negligence, security hazards and defective products.
Our attorneys analyze each case individually, and use a vast network of resources, to best present each case to insurance adjusters, mediators, arbitrators, juries and judges. Led by Jack Gordon, our trial lawyers are at the top of their field, ensuring that your case is handled by seasoned attorneys who fight to win.
UNPARALLELED EXPERTISE
The litigation department of MANEY | GORDON Trial Lawyers has earned a national reputation for successful results in cases that have set precedent here in Florida and across the country. Building a solid foundation on the satisfaction of our clients, the attorneys at MANEY | GORDON Trial Lawyers are sensitive to the losses suffered by victims and are dedicated to championing their causes for both families and referring lawyers.
We have earned the following national recognitions
for our skill, experience and success.
SUPERIOR TRIAL RESOURCES
The lawyers at MANEY | GORDON Trial Lawyers are committed to outstanding trial presentation by retaining the most qualified experts. To enhance the presentation of evidence in the courtroom, the firm of MANEY | GORDON Trial Lawyers collaborates with the best expert witnesses and consultants.