Medical Malpractice Cases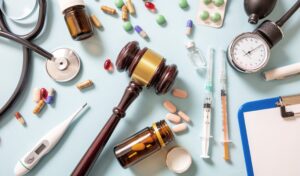 Medical malpractice is a type of negligence that occurs when a medical professional deviates from the accepted standard of care in the medical community, and this deviation results in injury or death. It can occur in any medical setting, including hospitals, medical offices, nursing homes, and outpatient clinics. Medical malpractice can involve misdiagnosis, failure to diagnose, incorrect treatment, improper aftercare, failure to follow medical orders, or failure to take appropriate medical history.
How Long Do Medical Malpractice Cases Take?
Medical malpractice cases can take a long time to resolve. The process may involve obtaining medical records, conducting interviews, researching medical literature, and consulting with medical experts. Depending on the complexity of the case, the timeframe can range from a few months to several years.
What Percentage of Medical Malpractice Cases Are Won?
The success rate of medical malpractice cases varies from state to state. However, recent studies have estimated that only about 20% of medical malpractice cases are successful. The majority of cases are settled out of court or dismissed due to lack of evidence. This means it is even more important to choose an attorney who will not quit when it comes to defending your rights.
What Percentage of Medical Malpractice Cases Go to Trial?
While the majority of medical malpractice cases are settled out of court, a significant percentage do go to trial. An estimated 20% to 30% of all medical malpractice cases go to trial. These cases often involve severe and/or long-term injuries, such as paralysis or permanent disability. In the event that your case goes to trial, you will need an experienced trial lawyer on your side.
How Do Medical Malpractice Cases Work?
Medical malpractice cases are civil cases, and the process usually begins with the filing of a complaint against the medical professional and institution. The plaintiff must then prove that the medical professional failed to act according to the accepted standard of care, and that this failure resulted in injury or death. The patient may be required to provide evidence such as medical records, expert testimony, and other documents to prove their case.
If you or a loved one has been injured due to medical malpractice, it is important to seek representation from a qualified and experienced medical malpractice attorney. MANEY | GORDON Trial Lawyers Trial Lawyers is regionally ranked by US News and World Report as a Best Law Firm in the practice areas of Medical Malpractice Law and Personal Injury Litigation, and since 1975, we have won millions of dollars in verdicts and settlements for our clients. We will never stop fighting for you or your loved one. Contact us today for a free consultation.