ATTORNEY DAVID MITCHELL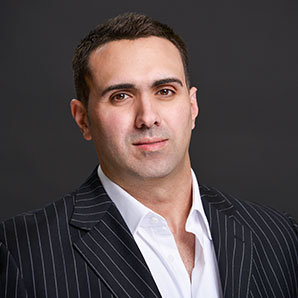 TRIAL ATTORNEY
David Mitchell is an experienced litigator who has prosecuted consumer protection cases in 19 states. In 2016, Mr. Mitchell was named the #1 Consumer Protection Lawyer by his peers in Tampa Magazine. Mr. Mitchell concentrates his practice as a Trial Lawyer in the areas of Consumer Protection Law and general tort litigation, representing individuals who have been harassed, abused or harmed by unlawful debt collection practices and telemarketing practices, as well as healthcare providers and patients who have been harmed by unlawful conduct on the part of health insurers and plan administrators.
Mr. Mitchell has obtained substantial jury verdicts on behalf of consumers who have been harmed by these unlawful practices. David has helped consumers across the nation hold debt collectors, subprime auto lenders, payday & title loan companies, credit card companies, mortgage companies, major banks, health insurance payers and health insurance plan administrators accountable for their conduct. His clients include debtors and non-debtors who have been the victims of abusive debt collection and telemarketing practices, including those who have suffered telephone harassment and collection efforts after bankruptcy discharge, and healthcare providers and patients who have been the victims of unlawful insurance write downs and claim denials. He litigates on behalf of consumers in state and federal courts in Florida and in multiple jurisdictions throughout the United States. Mr. Mitchell's practice is focused on representing consumers against companies that put profit over people. Mr. Mitchell frequently appears on television news outlets providing opinions and legal commentary on national consumer issues.
BACKGROUND
After graduating from the University of Florida, David Mitchell then achieved both his Doctor of Jurisprudence (Stetson University College of Law), and his Masters of Business Administration (Stetson University). During law school, David was recognized as one of the nation's top law students in the area of legal writing, ranking among the top six in a prominent nationwide legal writing contest for his scholarly article on the subject of international trends in punitive damages awards, which was selected for publication in a national legal journal.
Mr. Mitchell began his legal career, and developed his trial skills, under the tutelage of his father, Board Certified Civil Trial Lawyer Daniel P. Mitchell, with whom David gained extensive experience as a Trial Lawyer. Before concentrating his practice in the area of consumer protection, David honed his skills in personal injury litigation, construction and real estate litigation, appellate practice, and insurance coverage litigation.
HONORS AND AWARDS
Voted by his peers as the #1 Consumer Protection Attorney in Tampa Magazine's TopLawyers® 2016.
Selected for inclusion and profiled as a SuperLawyers®️️ Rising Star 2016 – 2019.